In Genickbruchs Titeldatenbank befinden sich momentan 2.880 aktive und 2.639 inaktive, also nicht mehr vergebene Titel. Zu den einzelnen Titelhistorien gelangt man durch die Auswahl von Kategorie, Liga und Titel.



Erläuterungen
1
Sie besiegten Mind und Matter in einem Turnierfinale
2
Titel wurden vakant als Tsunami gegen Graves turnte
3
Sie gewannen ein Gauntlet Match um die vakanten Titel gegen Eddie Edwards & DC Dillanger, Bo & Jeff Douglas, The Panther Brothers, Kappa Tappa Kegga, Red Necks From Hell, The Mutilators sowie Red Hot Russ & Mike Xylas
4
Die Liga schloss und alle Titel wurden eingestellt
Interessantes bei GB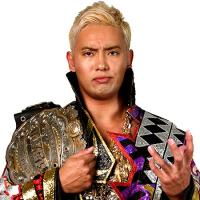 2018
in der Karriere von ...
Interessantes bei GB
Über Jimmy Snuka gibt es Gerüchte, dass er einen Wrestlingfan ermordet haben soll und es deshalb mit seiner Karriere den Bach herunter ging. Ursprünglich sollte Snuka Hulk Hogans Push bekommen, doch nach dieser Geschichte nahm die Liga Abstand von ihren Plänen. Viele Informationen finden sich im Internet dazu leider nicht. Diesem Bericht liegt ein Artikel in der New Yorker Zeitschrift The Village Voice aus dem Jahr 1992 zugrunde, welcher sich ausführlich mit dem Fall auseinandersetzt, einige Fakten nennt und viele Fragen aufwirft. ... aufrufen