Von der Liga eingesetzte Wrestler
Anhand der Veranstaltungen, die bereits in unsere Datenbank eingetragen wurden, können die Kader einzelner Ligen berechnet werden. Angezeigt werden dabei nur die 35.914 Wrestler, die von uns bis dato für diese Rubrik freigeschaltet wurden. Durch die Angabe eines Anfangs- und Endzeitpunktes ist es möglich, den in bestimmten Zeiträumen von der Liga verwendeten Kader zu ermitteln. Die Wrestler werden nach ihrem Namen oder nach der Zahl der bestrittenen Matches gelistet, Bilanzen zu den Ergebnissen können hier gefunden werden.
Im angegebenen Zeitraum eingesetzte Wrestler
Adam Cole, Aken Pembrooke, Alan Cross, Alexander James, Angel Williams, Annie Social, Apostle Steele, Ashley Nicely, Azrieal, Bazooka Joe, Black Ice, BLK JEEZ, Bodysnatcher, Brian Hardy, Bruce Maxwell, Buddy Landel, Calvin Raines, Chad Austin, Chris Clow, Chris Kanyon, Christian York, Chris Wylde, Cole Callaway, Danny Danger, Deathstroke, Dino Divine, DJ Z, Doyle Day, Drolix, Extreme Girl, Gillberg, Goldthumb, James Ellsworth, Jimmy Jacobs, Jimmy Starz, Kacee Carlisle, Kindred Kymari, Kris Lacek, Kronis, Kylie Pierce, Louis Rich, Man Mountain Molsonn, Massive Mike, Mia Yim, Napalm Bomb, Nui the Samoan Tsunami, Princeton Pike, Prodigy PTV, The Reaper, Rebecca Payne, Rich Swann, Ricky Morton, Ricky Reyes, Robert Gibson, Ronnie Zukko, Ryan McBride, Sara Amato, Shane Douglas, Shelton Benjamin, Skull, Strickland, Thomas Farnsworth, TJ Cannon, Tom Brandi, Ty Hagen, Tyler Hilton und Zach Gowen
Interessantes bei GB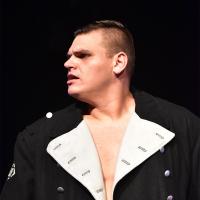 2018
in der Karriere von ...
Interessantes bei GB
Die New World Order of Wrestling - verantwortlich für Aufstieg und Fall einer ganzen Liga. Wir blicken zurück auf den Start mit einem zur damaligen Zeit völlig unerwarteten Turn über die Zeit der absoluten Dominanz bei wCw, bis hin zum Ende mit einer Splittergruppe und jeder Menge Verletzungen. Kevin Nash, Hollywood Hogan und Scott Hall laden euch ein auf eine Reise durch die Geschichte der nWo. ... aufrufen