In dieser Rubrik findet ihr eine Übersicht von 1699 Filmen, in denen Wrestler sowie Offizielle aus dem Wrestlingbusiness mitgespielt haben. Die Listen können nach dem Namen der Person und nach dem Namen des Filmes geordnet werden. Angegeben ist immer der Originalname des Filmes, nach "X-Factor" ist somit beispielsweise unter dem Namen "Beyond Belief" zu suchen. Ergänzungen und Korrekturen könnt ihr per Kontaktformular an uns richten.
Filme, die mit "C" beginnen
Caged in Paradiso
Big John Studd
Calendar Girl
Al Snow, The Blue Meanie
The Call
David Otunga
Calling Dr. Gillespie
Nat Pendleton
Calling Dr. Kildare
Nat Pendleton
Calm Yourself
Nat Pendleton
The Campaign
The Miz, Taryn Terrell
Los Campeones Justicieros
Black Shadow, Médico Asesino, Mil Máscaras, La Sombra Vengadora, Tinieblas
Camp Fred
John Cena
Los Canallas
Mil Máscaras
The Canterville Ghost
Super Swedish Angel
The Canterville Ghost
Mike Mazurki
Cantinflas y su Prima
Charro Aguayo
Canvasman: The Robbie Ellis Story
Robbie Ellis
Card Subject to Change
Billy Gunn, Billy Kidman, Bobby Heenan, Brian Knobbs, Bruno Sammartino, Diamond Dallas Page, Dustin Rhodes, Homicide, Jake Roberts, Jim Cornette, Kamala, Kevin Nash, Kevin Sullivan, King Kong Bundy, Lacey Von Erich, Lanny Poffo, Lex Luger, Melissa Stripes, Necro Butcher, Paul Bearer, Raven, Rhett Titus, Rick Steiner, Road Dogg, Sabu, Sensational Sherri, Spike Dudley, Tammy Lynn Sytch, Terry Funk, Tim Arson, Tito Santana, Tom Brandi, Tom Prichard, Trent Acid, Virgil
Carmilla
Dawn Marie
Carousel
Super Swedish Angel
Cash & Curry
Tiny Iron
Catch Me If You Can
Joe Garagiola
The Cat's-Paw
Nat Pendleton
Celebrity Deathmatch
Chyna, Mick Foley, Steve Austin, The Undertaker, Vince McMahon
The Centerfold Girls
Mike Mazurki
Chains
Kurt Angle
Challenge to Be Free
Mike Mazurki
Chameleons
Tiny Lister
Champions
Ken Shamrock
Change of Habit
Lenny Montana
The Chaperone
Triple H
Charge It to Me
Bull Montana
Charlie's Angels (Serie)
Mike Mazurki
Charmed
Booker T, Buff Bagwell, Scott Steiner
The Chaser
Nat Pendleton
Chattanooga Choo Choo
Toru Tanaka
The Cheapest Movie Ever Made
Tiny Lister
Cheyenne Autumn
Mike Mazurki
The Chief
Nat Pendleton
The Chigaco Teddy Bears (Serie)
Mike Mazurki
Child of Manhattan
Nat Pendleton
The Child Saver
Matt Striker
The Chosen Ones
Tiny Lister
Christmas Bounty
The Miz
Chromartie High - The Movie - Sakigake!!
Shin'ya Hashimoto
Chuck
Steve Austin
Chuck (Serie)
Batista
Circle Of Iron
Earl Maynard
Circle of Pain
Heath Herring, Kimbo Slice
Circus
Tiny Lister
City Guys
Rob Van Dam
Clash of the Titans
Pat Roach
Clash Time (TV Series)
Edge
Class of Nuke 'Em High 2: Subhumanoid Meltdown
Brick Bronsky
Class of Nuke 'Em High 3: The Good, the Bad and the Subhumanoid
Brick Bronsky
A Clockwork Orange
Pat Roach
Close-Up
The Blue Meanie
Cold Case
Roddy Piper
College Coach
Nat Pendleton
Columbo (TV Series)
Hard Boiled Haggerty
Comanche
Mike Mazurki
Come to the Stable
Mike Mazurki
Coming Attractions
Jim Duggan
Command & Conquer: Red Alert 3
Gina Carano, Randy Couture
Commando
Jim Lancaster
Common Law
Taryn Terrell
Common Law (Serie)
Luke Hawx
Communication Breakdown
The Blue Meanie, Jasmin St. Claire
Community College
The Blue Meanie
Community Service the Movie
DJ Z
Complex World
Lou Albano
Conan the Barbarian
Nathan Jones
Conan the Destroyer
André the Giant, Pat Roach
The Condemned
Nathan Jones, Steve Austin
Confesions of a Dangerous Mind
Candice Michelle
Confessions of a Pit Fighter
Quinton Jackson
The Connecticut Poop Movie
Michael Kinney
A Conspiracy
Glacier
Conspiracy Theory with Jesse Ventura
Jesse Ventura
The Contender
Bill Goldberg
Contract on Cherry Street
Lenny Montana
Cool as Hell
Raven
Corky Romano
Sable
Cougar Club
Chyna
Cougar Town
Gangrel
Cowardice Court
Bull Montana
Cradle 2 the Grave
Chuck Liddell, Randy Couture, Rasta the Voodoo Man, Stephen Quadros, Tito Ortiz
Crank: High Voltage
Keith Jardine
Crazy Dennis Tiger
Andre Trucker, Eddie the Raptor, Marcel Kerber, Stefan Weiss
Crazy Eyes
Evan Karagias
Crazy House
Sammy Stein
Crazy House
Nat Pendleton
Crazy Like A Fox
Hard Boiled Haggerty
Crazy to Marry
Bull Montana
Creature from Black Lake
Chase Tatum
Criminal Lawyer
Mike Mazurki
Crimson Key
Sammy Stein
Crossing the Bridge
Jerry Lynn, Sean Waltman
The Crowd Roars
Nat Pendleton
The Crow: Wicked Prayer
Tito Ortiz
Crusaders, Ltd.
Mike Quackenbush
Cry for Blood
Al Snow, The Barbarian
CSI
Krzysztof Soszynski, Sokoudjou
CSI: Miami (Serie)
Kimberly Page, Stephen Quadros
A Cult Dimension
Midajah
Curb your Enthusiasm (Serie)
Kimberly Page
The Cursed
Evan Karagias
Curse of the Wolf
The Blue Meanie
Cutting Deep
Thumbtack Jack
Cyborg Soldier
Rich Franklin
Interessantes bei GB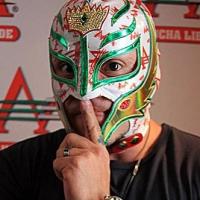 2015
in der Karriere von ...
Interessantes bei GB
In einer zehnteiligen Serie stellt THU für Genickbruch weltbewegende Matches vor - vielfach aus der WWE-Geschichte. Ihren besonderen Einfluss verdanken sie entweder starkem Wrestling, intensiver Matchführung oder das Business verändernden Matchausgängen. Lest euch ein in die Geschichte von Hogan vs. Andre the Giant, Bret Hart vs. British Bulldog und vielen anderen Matches, die die Welt bewegten! ... aufrufen